Mammakläder del 3: eBay
I min jakt på snygga mammakläder har turen nu kommit till auktionssajterna. De är en bra källa för plagg som inte alla har, lite annan design eller kanske sådant som inte är jättemodernt just nu, men som just du gillar ändå.
Jag köpte ett par HM-mammabyxor på Tradera i början av graviditeten. De är i manchester, och brunrandiga, och jag känner mig verkligen mammig i dem. Men: huvudsaken är att de är sköna. Och de verkar knappt använda heller, vilket ju är trevligt när man handlar second hand.
Men allt på auktionssajterna behöver förstås inte vara begagnat. Särskilt på eBay finns mycket snyggt som är NWT – new with tags, dvs garanterat inte använt. Jag fastnade för en av deras shoppar, The Stylish Belly, och har den senaste veckan bjudit på ett antal auktioner. Ju fler plagg man köper, desto billigare blir frakten per plagg. Här är resultatet, för ca 830:- inklusive frakt. Sen lär tull och moms tillkomma, vilket man får vara medveten om när man handlar utanför EU.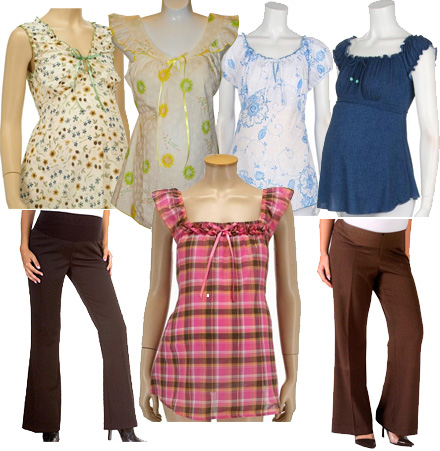 Tidigare inlägg om mammakläder:
Mammakläder del 2: Butiker i Stockholm
Shoppa mammakläder på nätet – en genomgång
Svårt att hitta långklänning för gravida